Progressive School in LA Welcomes Community-Minded Academic Leader
The Willows Community School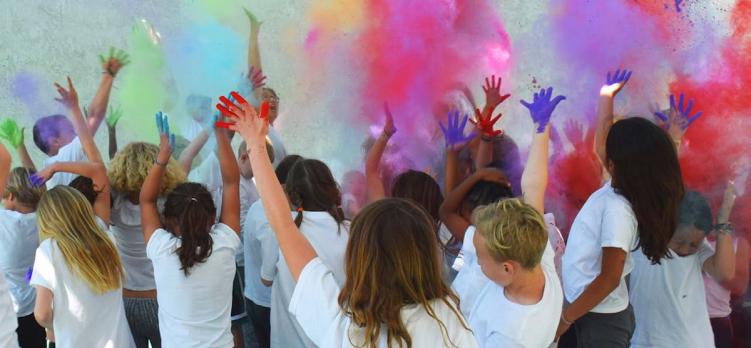 The Willows Community School gets its name from the willow, a tree that grows quickly and whose branches bend but do not break. This is exactly the kind of school culture and spirit that exists at this DK to grade 8, independent day school founded just over 25 years ago in a small warehouse. The Willows is now located on 4 acres in the diverse and vibrant community of Culver City, California, a center for film and television production adjacent to Los Angeles. Like its surrounding community, The Willows is warm and vibrant, offering an exciting place to learn and develop. Creativity and innovation have for decades been at the core of this school, which also values mindfulness, character emphasis, and meaningful contributions to the community.
The Willows is just entering an exciting strategic planning phase. With its founding head guiding this process as she begins to implement her succession plan, The Willows is starting to vision what its next chapter will look like. One foundational pillar for that next chapter is a new leadership team structure, which starting with the 2022-2023 school year will include three assistant heads overseeing different areas of school life — advancement, student services, and academics — along with a chief financial and operating officer. With two assistant heads and the CFOO already on staff and preparing for their new roles, the school ran a search for the final member of its leadership cabinet: an assistant head of school for academics. The assistant head of school for academics will lead several important areas, including faculty development and growth, the curricular program, and the school's DEI program. The Willows is not a place that operates in silos, but rather a school that embraces cross-training and cross-functional collaboration. Thus, the right educational leader is someone who, like the willow tree, is flexible in their work style and ready to spread their roots across a wide domain, while supporting others who do the same.
The Willows is thrilled to welcome Geoff Agnor to this post.

Meet the new leader

Geoff Agnor
A native Californian, Geoff Agnor, worked for eight years at Berkeley Carroll School in Brooklyn as a teacher, dean, coach and co-chair of the Middle School Humanities Department, which he helped establish. From there, he went to Sinai Akiba to serve as their middle school director for five years. Geoff earned his bachelor's degree in sociology from UCLA and holds a master's degree in anthropology and documentary film from NYU. He has presented innovative curricula for the National Council for Social Studies and NAIS and is a fellow at The Academy for Teachers (New York).
Search Dates
Jan 2020

to

Feb 2022
Job Position
Assistant Head of School for Academics
Location
Culver City, CA