Retained Search
12M Recruiting specializes in retained searches for senior leadership positions in mission-aligned organizations.
We maintain a network of thousands of professionals across the globe.  Many of our searches are for newly created leadership positions. For every search, we maintain an unparalleled commitment to diversity, intentionality, and longevity. Here are a few of our success stories.

Assistant Head of School for Academics
Phillips Brooks School
Search dates
May 2021

to

Nov 2021
Phillips Brooks School (PBS) is conducting a search for its most-senior academic and pedagogical leader. The school seeks applications from accomplished educators who want to take PBS to greater heights of academic excellence and instructional practice as the assistant head of school for academics.
PBS views this time in its history as a transformative opportunity. The school is poised to leverage its strengths and build an ambitious and aspirational future. As a top-notch elementary school, PBS wants to be an educational model that other schools look to for inspiration. The PBS community looks forward to welcoming its new senior leader to achieve this exciting future: assistant head of school for academics (AHoS). Reporting to the head of school, the AHoS will lead the academic program; oversee school-wide instructional practices; recruit, evaluate, and retain a talented faculty; drive academic strategy; and be the leadership thought-partner that puts PBS's academic program into the center of overall institutional strategy. This position will be an essential member of the administrative team, oversee daily academic operations, and lead the faculty. PBS is excited to onboard this new position on July 1, 2022, or earlier by mutual agreement.
Educational leaders are encouraged to express interest in this role from May 11 through June 11. Nominations are welcomed and encouraged. Please review the coming soon announcement for instructions on how to do express interest or submit a nomination.  Qualified prospective candidates will have an opportunity for an exploratory conversation prior to the summer break. A full opportunity statement with application instructions and a complete search timeline will be posted in mid-August. The application period will run from September 1 through 24.  PBS provides equal employment opportunities to all employees and applicants for employment, and PBS actively seeks expressions of interest and applications from persons of color.

Head of School
AIM Academy
Search dates
Feb 2021

to

Oct 2021
Location
Conshohocken, PA
AIM Academy (AIM) is hiring for head of school to start next year on July 1, 2022.  AIM Academy is a 15-year-old coeducational, independent school dedicated to providing extraordinary educational opportunities to children in grades 1-12 with language-based learning differences such as dyslexia, dysgraphia, and dyscalculia.  The school is part of a larger nonprofit organization that includes the AIM Institute for Learning & Research, which is charged with helping to implement research-to-practice at AIM Academy, as well as advocating for literacy research across the greater educational ecosystem.
Now AIM Academy seeks a visionary, inspirational, and talented head of school with a growth mindset and a passion for serving students with language-based learning differences. The next head of school will have the incredible opportunity to work with AIM's co-founders, who currently serve as executive directors of the entire organization, and are working with the board of trustees on a succession plan to install the necessary governance structures to sustain this growing organization into the future. The next head of school will report to the office of CEO and start on July 1, 2022.
This search is in-progress, and the application window has closed.  An announcement will be made in the fall of 2021.  For more information, please visit www.12MRecruiting.com/jobs/AIM.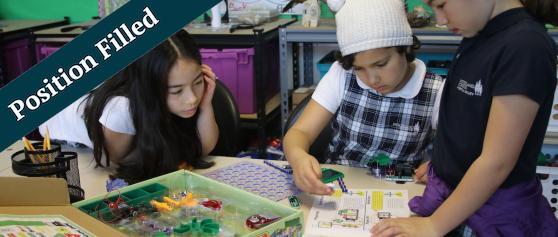 Director of Teaching, Learning, and Professional Growth
Woodland School
Search dates
Feb 2021

to

Apr 2021
Location
Portola Valley, CA
Woodland School, an independent day school situated on 10.5 acres in the beautiful and serene community of Portola Valley, announces the hiring of Daniel Cristiani as its next director of teaching, learning, and professional growth, to start July 1, 2021.  Mr. Cristiani comes to Woodland as a senior research analyst at Stanford's Center for Research on Education Outcomes (CREDO), a part of the Hoover Institution.  Prior to CREDO, Mr. Cristiani worked at two highly respected Bay Area Independent Schools: Nueva School and Pinewood.  At Woodland, Mr. Cristiani will be leading teacher support, mentorship, and development, as well as instrucitonal design and curricular innovation initiatives.
This position reports to the head of school.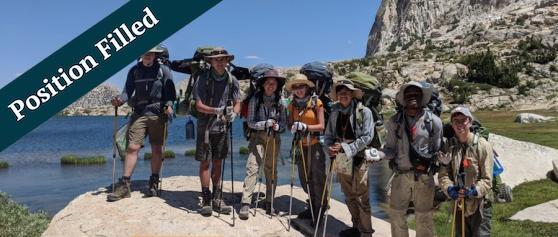 Dean of Experiential Education
The Athenian School
Search dates
Jan 2021

to

Mar 2021
The Athenian School, based in Danville, CA announces the hiring of Whitney Hofacker as its inaugural dean of experiential education, to begin on July 1, 2021. Ms. Hofacker brings a diverse and rich background in experiential education, from work as a wilderness experience associate director, to co-director of community service, to program director for youth leadership.  Ms. Hofacker has a Masters of Nonprofit Administration from USF, and BA in Political Science from Miami University.
This position reports to the assistant head of school.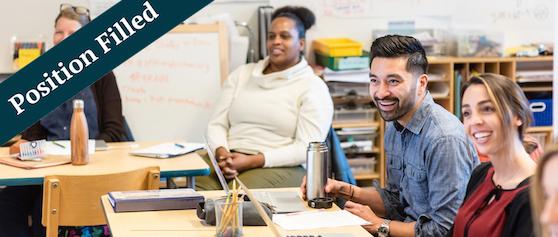 Executive Director
Bay Area Teacher Training Institute
Search dates
Apr 2020

to

Dec 2020
The Bay Area Teacher Training Institute (BATTI), based in Oakland, CA announces the hiring of Ashlee Gutierrez as its next execuive director, to take over leadership of BATTI on July 1, 2021. Ms. Gutierrez will assume responsibility following the retirement of Bob Houghteling, who is retiring after nearly twenty years of service as BATTI's founding head.
The executive director reports to the board of directors.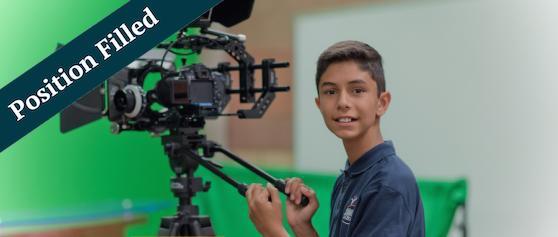 Director of Co-Curricular Programs
Alexander Dawson School
Search dates
Jan 2020

to

Apr 2020
The Alexander Dawson School, an early childhood - grade 8 independent school in Las Vegas, NV announces the hiring of Marc Leonor as its inaugural director of co-curricular programs, to oversee the athletics, summer camp, and after school programs. Throughout his career, Mr. Leonor has been in many co-curricular leadership roles for educational and youth organizations.  He has served as site director for the Point Reyes National Seashore Association, baseball league director for the Los Angeles City Parks and Recreation Department, and sports director (and later day camp director) for Camp Sharwood in Los Angeles.  In addition, he founded a summer camp program in the Philippines, which grew from 40 students to over 500 in its most recent year.
This position reports to the director of teaching and learning.