Brilliant School Lands Brillant Leader
Westmark School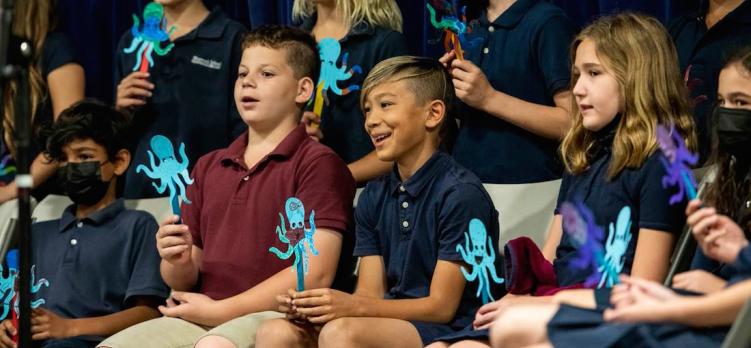 Westmark School is a creative and supportive college preparatory school dedicated to educating, empowering, and celebrating students with distinct learning styles, providing the tools necessary to achieve successful and fulfilling futures. Over the past forty years, the school has earned acclaim for transforming the lives of Grades 2–12 students with dyslexia, dysgraphia, dyscalculia, and other diagnosed language-based learning differences (LBLD). Situated in Encino, California, about ten miles north of UCLA, it currently serves approximately 250 students. A new facility for its Lower School, scheduled to open in fall 2023, will make it possible to expand enrollment in Grades 2–5 and deepen the school's commitment to early intervention.
The associate head of school was a new role that would oversee broad segments of the academic program during this exciting time in Westmark's history. Building upon the potential of the new Lower School, Westmark was about to embark on an extended period of pivotal growth that would evolve the school into an organization that supports research-to-practice and teacher training—all in service of elevating how students with LBLD are educated, at Westmark and beyond. To that end, the head of school had been laying the foundation for groundbreaking external partnerships with universities, K-12 school districts, research institutes, and organizations across the country.
As these complex endeavors require more of the head of school's attention, Westmark was in need of an associate head of school to run day-to-day academic operations. The position required a deep interest and willingness to learn and embrace current and emerging research-based approaches to developing teachers, supporting administrators, and engaging with families. The associate head of school's first year would encompass extensive mentorship and carefully planned leadership handoffs from Westmark's head of school, Claudia Koochek, a recognized leader in the field of educating students with LBLD.
Westmark was thrilled to welcome Jennifer Stroud as the school's associate head of school in the summer of 2023.

Meet the new leader

Jennifer Stroud
Jennifer has found great purpose throughout her 16 years in education working with neurodiverse students, first with Besant Hill School in their Instructional Support Program and then deepening her work at Rolling Hills Prep, Renaissance, and REACH Schools from 2014 to 2023.  There she served initially as a learning specialist, then the CLASS Division Head ((Career, Life, Academic, and Social Skills program), and from 2020 onward as the director of schools for academics (grades 1-12).  She holds a Master's of Science in Chinese Medicine and a Master's in Educational Administration.
Search Dates
Dec 2022

to

May 2023
Job Position
Associate Head of School
Location
Encino, CA