Beginning Difficult Conversations About Diversity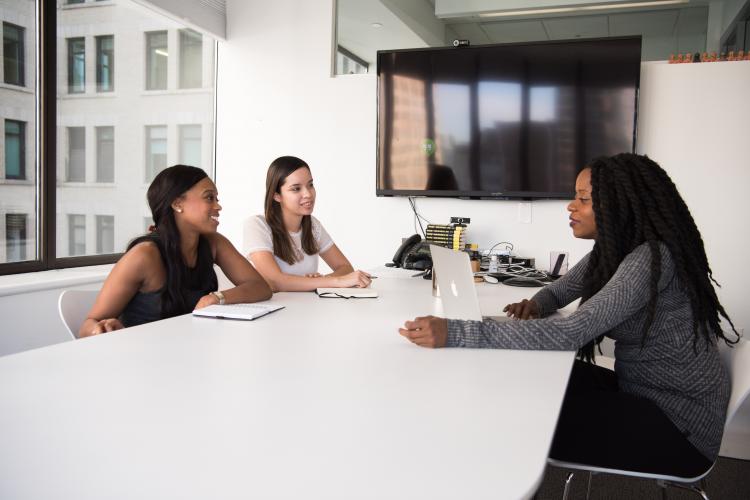 Hello! Let me introduce myself—I'm Giannina, the digital content creator at 12M Recruiting and Ed Tech Recruiting. For the past month, I have been the wizard behind the curtain managing our social media, communication strategy, and online content. I am deeply passionate about racial justice and fostering equity and inclusion in workspaces and classrooms. You might ask why I am starting with all this information about myself in an article about DEI. My answer is that true DEI work begins reflexively. You have to know where you are at — provide an honest assessment of your position and agenda — in order to grow as an individual and as part of a company, particularly in this area of knowledge.
A few weeks ago, I ran a workshop for our team to help us reflect on one of our three core principles: Diversity. While our conversations and learning will continue, we all left more reflexive and energized as we continue to improve our methodology with respect to diversity and hiring.
When having difficult discussions about identity-based issues, self-awareness and reflexivity are essential. Ask yourself, "What privileges do I have? What perspectives could I be missing?" At the aforementioned workshop, we each completed the Power Flower.
The Power Flower activity is simple: The diagram used consists of three rings of petals, in the center ring are identity categories (i.e. race, class, gender, etc.). The second ring of petals is blank and is meant to be filled in by the participant according to the identity that they associate with. Finally, the outer ring is filled out by the facilitator to reflect the dominant culture.
Over the course of this activity, we learned about our position in society, in which ways we are privileged and unfairly disadvantaged or marginalized. In addition, blindspots due to privilege illuminated areas that require further learning and growth. Doing this as a group, allowed us to be vulnerable and share our unique flowers, revealing visible and invisible identities that are marginalized while fostering empathy and belonging. Only once you know where you are at, then you can understand what diversity requires. Be prepared to listen, learn, and move past any misconceptions. Create a space where those who are marginalized can share freely, so that everyone's personal experiences are validated and can become the foundation for substantive change.
At 12M Recruiting and Ed Tech Recruiting, we start every hiring project with an honest assessment covering past struggles, current roadblocks, and future needs. As we engage in tough conversations, we realize that we all carry biases and blindspots. The more we help our clients — and ourselves — acknowledge and bear responsibility for systemic racism, the closer the entire industry will be toward more equitable hiring decisions and more inclusive educational and work environments.
To reiterate, change begins with listening. We want to know your thoughts and questions as we continue to process and grow as a company, so please reach out!