Growing K-8 School in Seattle Hires Gifted CFO to lead Major Expansion Initiatives
The Evergreen School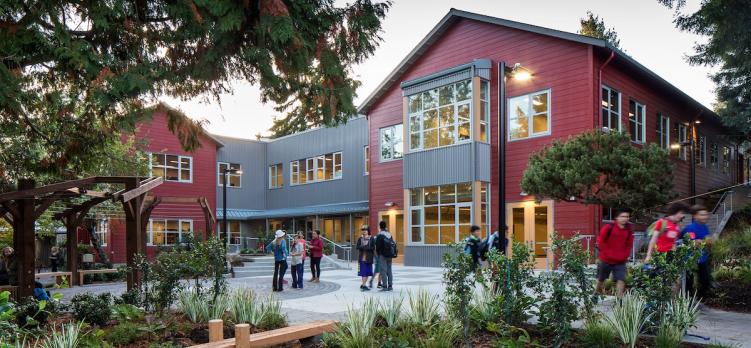 Located just north of Seattle in Shoreline, Washington, The Evergreen School has been educating highly capable, creative learners for nearly 60 years. Our students love to ask questions, and our teachers use that natural curiosity to craft engaging lessons and spark thought-provoking conversations. Evergreen's program infuses challenging academics with foundational support for social skills, emotional well-being and empathy for others. Our students think deeply, take intellectual risks, and tackle complex problems. They learn how to self-advocate, collaborate with others and understand differences. Evergreen graduates move on to high school and beyond with confidence, ready to contribute to a diverse and dynamic world.
Evergreen currently enjoys an outstanding financial position due to prudent decision-making and thoughtful leadership. Evergreen sought a CFO that would continue this legacy, working as a strategic partner with the head of school and board leadership, providing modeling, financial forecasting, and cost/benefit analyses for both operational and strategic initiatives. At Evergreen, the CFO must be a forward-thinking, data-driven leader with excellent problem-solving skills and the ability to work collaboratively as part of a team. Evergreen also sought a commitment to its mission as an independent school for highly capable students as well as a commitment to diversity, equity, and inclusion.
At Evergreen, the CFO reports directly to the head of school, serves as a member of the Senior Leadership Team, and supervises direct reports in five departments: Business Office, Facilities, Health/Safety, Auxiliary Programs, and IT. Primary responsibilities include development and management of the operating budget, oversight of all accounting and payroll functions, long-term financial planning, legal and risk management, human resources, financial aid, and operations involving facilities, IT, and Auxiliary Programs.
Meet the new leader

Dan Wagner
Dan has worked in the insurance, tourism, financial services, and education industry.  Dan's career began in the for-profit financial services industry, but purpose of life and purpose of career ledd him to the not-for-profit education industry.  Dan has helped his employers prevent financial failure through development of a new financial strategy and intense organizational change management.  He has also helped to re-energize operations and catalyze revenue expansion, which resulted in positive revenue growth of 12%.  Dan holds a B.S. in Business Management as well as an MBA with a focus in IT management.
Search Dates
Feb 2022

to

May 2022
Job Position
Chief Financial Officer
Location
Shoreline, WA