K-8 School Committed to DEIJ Hires First-Generation Immigrant as Its Next Admission Leader
Keys School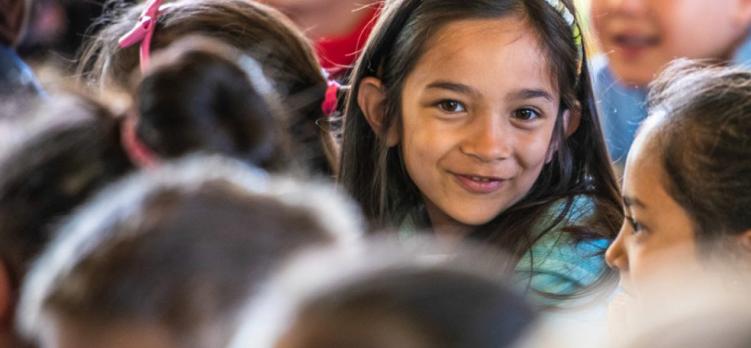 Founded in 1973, Keys School is a two-campus, grades K through 8 independent school in Palo Alto that not only upholds high academic standards for students but also nurtures the whole child. Because Keys School holds the developmental needs of students at its core, the school maintains an exceptional curricular program that celebrates the life of the mind. A visit to either campus will find: impassioned educators working to ensure that every student is seen, known, and valued in a supportive and dynamic learning environment; engaged, kind students who are critical thinkers, able-problem solvers, and nimble learners and leaders; and the preservation of the magic of childhood through an educational program that promotes wonder, inspiration, inquiry, and exploration.
Guided by its mission and respect for every child's life experience, Keys School challenges students to develop a keen intellect and a generous spirit, to advocate for themselves and others, and to honor curiosity and reflection in an increasingly hurried world. Keys sought a director of admission and enrollment to develop and implement principles and practices that center equity, justice, and the social-emotional wellbeing of students.  Beyond her professional experience in marketing and admissions, Jing's journey as an international student to the U.S. first and then becoming a first-generation immigrant will truly connect her to Key's mission and goal of increasing diversity, equity, inclusion, and justice through admission and enrollment.

Meet the new leader

Jing Xu
Jing has a B.A. in Elementary Education, an M.A. in Comparative Education, and a Ph. D. in Social Science and Comparative Education.  As a researcher at UCLA, Jing evaluated the performance of digital marketing channels, optimized communication channels for internal and external audiences, and developed a branding strategy for undergraduate admission.  As In the head of marketing at Yew Chung International School Silicon Valley (YCIS-SV), Jing worked closely with the head of school to introduce experiential marketing into admission events and ultimately increased the school's acceptance rate by 10%.
Search Dates
Nov 2021

to

Apr 2022
Job Position
Director of Admission and Enrollment
Location
Palo Alto, CA