Girls School in Palo Alto Hires Outstanding Fudraising Leader
The Girls' Middle School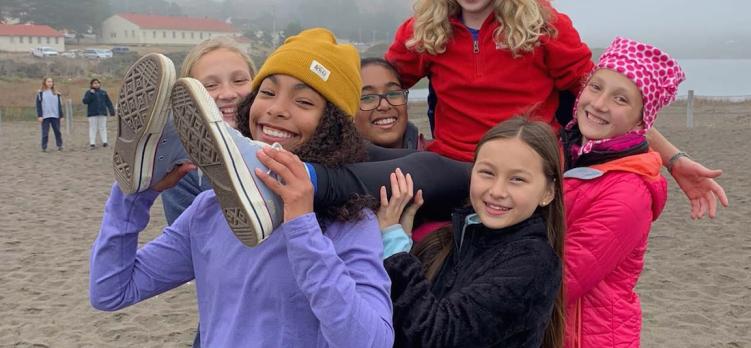 The Girls' Middle School (GMS) is an inspiring, mission-driven, independent school serving 200 girls* in grades 6-8. Located in Palo Alto, GMS provides students with a robust curriculum and inclusive learning environment, designed to allow girls to explore a wide variety of interests and academic subjects. GMS helps to develop each girl's self-confidence and ignite personal passions as students navigate the complex and fragile time of middle school.
GMS saught a director of advancement to help the school achieve an ambitious list of annual and long-term fundraising goals. Yearly targets included not just a traditional annual fund, but also a separate fund that supports 15% of families with full-ride scholarships, so that a diverse array of students can experience not just a transformative middle school education but also receive additional support during and after their tenure at GMS. The director of advancement would have the opportunity to build upon an existing culture of philanthropy at the school, and cultivate relationships within the GMS community as well with donors, benefactors, and foundations throughout the Bay Area. This position reports to the head of school.
GMS was thrilled to welcome Elisabeth Landa to the post in the summer of 2023.

Meet the new leader

Elisabeth Landa
Before joining GMS, Elisabeth "Liz" Landa served as East Palo Alto Academy Foundation's first executive director. As the ED of EPAAF, she led the team to exceed fundraising goals every year, raising more than $9 million over the five years of her tenure, for East Palo Alto Academy high school programming, staff, and over 150 college-bound students. Prior, Liz served as Aspire Public Schools' Regional Director of Development for the Bay Area and Director of Development for Aspire's East Palo Alto schools, where she oversaw strategic leadership, board development, donor cultivation, and fundraising. She worked directly with students and families, advisory boards, foundations, and community partners. She holds a bachelors degree in Political Science from San Diego State University and master's degree in Nonprofit Leadership and Management from the University of San Diego.
Search Dates
Jan 2023

to

May 2023
Job Position
Director of Advancement
Location
Palo Alto, CA