K-8 School in the Hills of LA Successfully Hires for a New Operational Role
Berkeley Hall School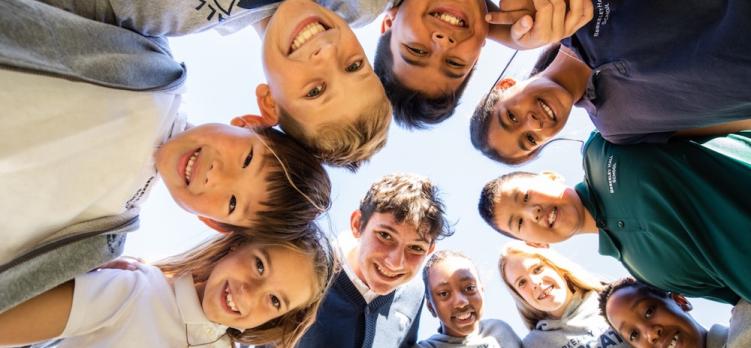 Sitting atop 66 acres of the Santa Monica Mountains, Berkeley Hall School is the oldest PS-8, coeducational independent school in Los Angeles. Its campus is a serene retreat from the bustle of nearby neighborhoods, and embodies what Berkeley Hall School offers its 260 students – a safe, supportive, and close-knit community where each child is empowered to become a fearless scholar and conscientious citizen. Students enjoy an abundance of outdoor learning areas, in addition to robust athletic facilities and a recently designed wellness center. The campus is truly an extension of Berkeley Hall's programs, and the school plans to embark upon a number of campus improvement projects including renovating its athletics facilities, expanding the use of outdoor learning spaces, and installing campus-wide technology upgrades.
With these exciting initiatives on the horizon, Berkeley Hall was seeking a director of campus operations who could take the lead on ensuring the success of these projects, in addition to reimagining campus operational processes from security to technology. Through the creation of this new role, an existing facilities team would take the lead on managing day-to-day facilities needs, while the incoming director of campus operations would ensure that both large projects and ongoing campus improvements are strategically aligned with the school's overall goals and academic programs. The director of campus operations would provide community-minded operational leadership, and serve as a strategic partner to the interim head of school and the rest of the Berkeley Hall community.  The incoming director of campus operations will report directly to the head of school.
Berkeley Hall was thrilled to welcome Courtney Grady to the role in the summer of 2023.

Meet the new leader

Courtney Grady
Courtney has over a decade's worth of school operational experience. She has served 3,600 TK-9th-grade students in low-income communities such as Detroit, MI, and South Central Los Angeles, CA. Through her managerial experiences, Courtney has managed 7-18 direct reports and up to 100 team members in direct service positions. Over the course of her career, ~15% of my her reports have transitioned into higher-level leadership positions. Courtney defines herself as an equity champion who takes pride in creating equitable opportunities for adolescents and adults, by turning dream opportunities into obtainable realities.
Search Dates
Nov 2022

to

May 2023
Job Position
Director of Campus Operations
Location
Los Angeles, CA