Experiential School Hires Environmental Engineer to Lead Its Innovation Lab
Athenian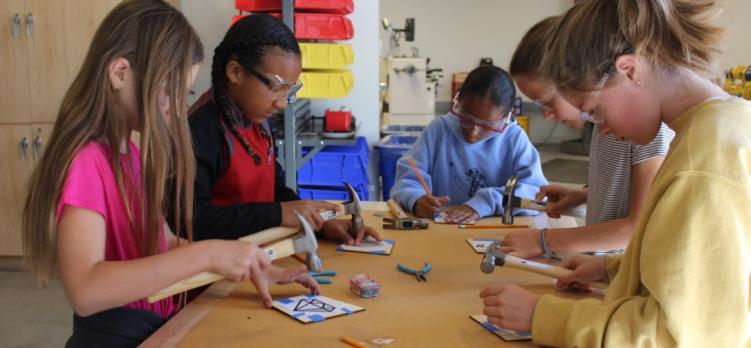 The Athenian School, a 6-12, day and boarding school in Danville, CA announces the hiring of Vivian Liao to oversee the Carter Innovation Studio, a 5,200 square foot space that features a shop area, an industrial arts area, and a computer/CADD/3D printer space.  Ms. Liao has a background in engineering--as a student, teacher, advisor, and industry professional. For several years she was a site director for Partnership for Success!, a summer program based in Southern California.
This new position reports to the director of teaching and learning.

Meet the new leader

Vivian Liao
Vivian comes to Athenian from Westridge School in Southern California, where she was an Upper School Science Teacher at Westridge School with experience in launching extracurricular technology, entrepreneurship, and internship programs. She also directed the Partnership For Success! (PFS!) Summer Program at Westridge since 2016. She has extensive experience in STEM education, beginning in 2007 as an adjunct instructor of biology at multiple Los Angeles-area community colleges. Vivian designed and led the Westridge Tech & Entrepreneurship Experience, during which students built mobile applications, pitched their products to adult members of the community, and interned at various technology companies in the Pasadena area. One of the mobile applications that resulted from this program - SafeFlush - was featured at the 2016 TEDxPasadenaWomen conference.
Vivian earned a B.S. in Biology from Duke University and an M.A. in Molecular, Cell and Developmental Biology from the University of California, Los Angeles. She has over a decade of laboratory research experience in this field and have published her findings in peer-reviewed journals. In 2012, she earned an M.S. in Environmental Engineering from the University of Southern California, after which she worked as an Air Quality Engineer in environmental compliance.
Search Dates
Feb 2019

to

Apr 2019
Job Position
Director of the Carter Innovation Studio
Location
Danville, CA