Bold Innovator To Launch Center for Entrepreneurship
San Diego Jewish Academy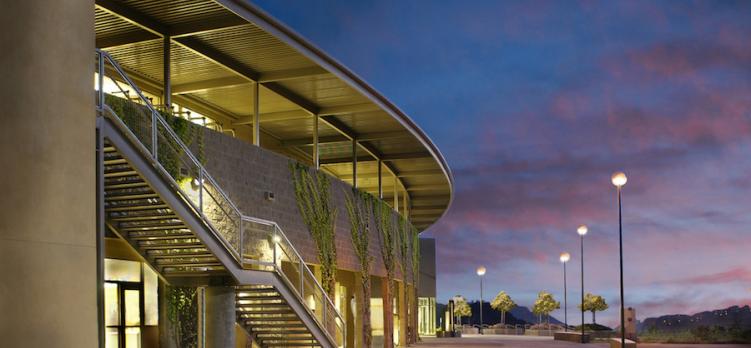 San Diego Jewish Academy (SDJA) announces the hire of Kwaku Aning as director of the school's Center for Innovation and Entrepreneurial Thinking, a bold and exciting educational initiative to be launched later this year.
"The Center will enrich our already exemplary academic program and enable us to reach new heights in delivering 21st century education to our students," said SDJA Head of School Chaim Heller. "We're delighted to have an educator/technologist of Kwaku's caliber join SDJA to lead this transformational program."
The Center is the cornerstone of SDJA's strategic vision to provide students more opportunities to explore technological innovations and entrepreneurial approaches to problem-solving that will boost their future success. "The Center for Innovation and Entrepreneurial Thinking represents an inspired approach to preparing our graduates to participate and thrive in a future that grows more complex and technologically advanced by the day," said Heller. "Kwaku brings a wealth of experience in instructional innovation that will be a perfect fit with our goal of bringing a culture of entrepreneurialism alive within our school."
To be centrally located on campus, the Center will be comprised of an indoor "Innovation Suite" — a large space with multiple zones for STEAM (Science, Technology, Engineering, Art and Math) and entrepreneurial project work — as well as an outdoor courtyard for robotics and other activities. It will also serve as a resource for faculty professional growth and will establish external partnerships with universities, think tanks, research institutions and other organizations to extend student learning opportunities outside the classroom. SDJA serves preschool through high school students and is San Diego's largest independent Jewish day school.

Meet the new leader

Kwaku Aning
Aning comes to SDJA from Lausanne Collegiate School in Memphis, an independent, preschool – 12th grade college-preparatory school, where he is director of Learning Innovation and Instructional Design. During his years at Lausanne, Aning led the implementation of new learning initiatives to fuel students' passions for new technologies and other creative pursuits. His role also included leading the establishment of school partnerships with St. Jude Children's Research Hospital, Tennessee Tech University and other major organizations to give students access to real-world business experiences and opportunities.
Prior to joining Lausanne, Aning was associate director of Digital Learning at Achievement First in Brooklyn, New York. Achievement First is a network ofK-12 public charter schools in Connecticut, New York and Rhode Island, focused on providing high-quality education in urban schools. A native of New York, Aning holds a bachelor's degree from Eugene Lang College at New School University in New York, and a master's degree from New York University's Steinhardt School of Education.
Search Dates
Nov 2017

to

Feb 2018
Job Position
Director, Center for Innovation and Entrepreneurial Thinking
Location
San Diego, CA