Immersion School in San Francisco Welcomes Development Leader at a Critical Juncture
Chinese American International School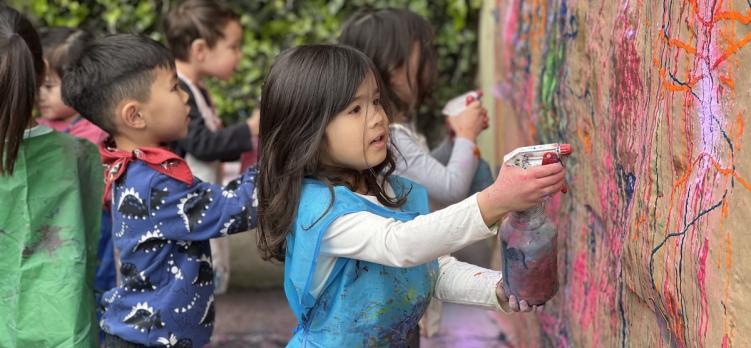 Founded in 1981 as the first Mandarin immersion school in the United States, the Chinese American International School (CAIS) educates 500 students from two-years-old through grade eight. Over the last four decades, CAIS has been recognized globally as a leader in bilingual education and an innovator for its commitment to immersive, cultural education through the study of language. CAIS currently operates three separate, divisional campuses in the Hayes Valley neighborhood of San Francisco. A recent, once-in-a-lifetime, major property acquisition has set the stage for CAIS to unify its students and teachers onto a single, five-acre campus in 2024. Having already secured long-term financing to pay for the purchase of this new campus, the school recently began a development campaign to raise funds for the renovation and redesign work. The quiet solicitation phase for major gifts is well underway and on-track, thanks in large part to a dedicated, mission-aligned advancement department that has built a culture of philanthropy within the CAIS community over the last decade.
The previous director of institutional advancement, who had been at the helm since 2013, announced in the spring of 2023 of her plans to move back to the East coast. The next director would come at an important time for CAIS, a few months prior to when the campaign prepared to enter its final, public stage. But other goals were on the horizon once the school moved into its new home. Some of these ideas would involve expanding programming, additional campus renovations, or deepening external ties to the surrounding Chinese community and culture. The next director of institutional advancement would oversee the school's advancement department, which includes four direct reports when fully staffed.
CAIS was thrilled to welcome Berkley Summerlin to the post in the summer of 2023

Meet the new leader

Berkley Summerlin
Berkley is a mission-driven fundraiser who has worked in various positions to lead organizations in achieving sustainable growth and creating a positive and functional working culture. She has successfully interacted with all organizational levels to improve communication and collaboration and enhance outcomes.  From 2021 - 2023, she was the senior director of individual giving at Meals on Wheels in San Francisco.  From 2018 - 2021, she served as the director of resource development for Bridge Housing, also in San Francisco.  She has held many development positions in nonprofit associations and schools.  Berkley played D1 women's lacrosse at Temple University, where she was a regional all-American.  She graduated cum-laude with a bachelor's degree in Communications.
Search Dates
Mar 2023

to

Jul 2023
Job Position
Director of Institutional Advancement
Location
San Francisco, CA