Lick-Wilmerding High School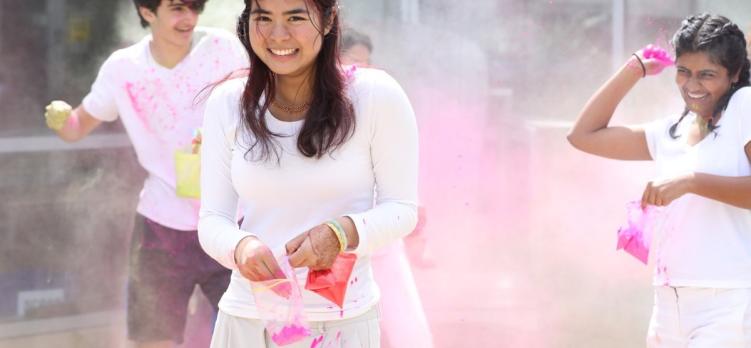 Lick-Wilmerding High School is a private school with public purpose, serving 550 students in grades 9-12 in San Francisco. Since its founding in 1895 as a vocational school, Lick-Wilmerding has built upon a long tradition of valuing and integrating the liberal arts, sciences, technical arts, visual arts and performing arts to offer a robust college-prep curriculum. Today, the LWHS curriculum is both a catalyst and a vehicle for civic engagement, and the Public Purpose Program offers students the opportunity to contribute their time, talent, and treasure through partnerships with community organizations. Students demonstrate an unparalleled commitment to their communities, the motivation to deeply explore their interests, and a desire to positively impact the lives of others. Despite many changes over the past four years — a global pandemic, leadership transitions, and a campus-wide remodel — LWHS has retained its vibrancy and commitment to being a private school with public purpose.
With a new head of school having just started in July of 2023, the director of strategic communications was going to be instrumental in ensuring that there would be a cohesive vision and narrative to the school's messaging, while sharing the successes of the school's programs on a national and global level. Taking a holistic approach to managing internal and external communications would ensure that all community stakeholders remained engaged with and connected to the school. This position reports directly to the head of school and supervises the associate director of communications.
LWHS was thrilled to welcome Monica Alatorre to the post in the fall of 2023.

Meet the new leader

Monica Alatorre
Monica was most recently the director of development and communications at Envision Education, a charter management organization that serves students and families in three Bay Area cities and educators across the country. In that role, Monica was responsible for ensuring aligned, effective, and responsive internal and external communications for 175 staff members and 1500 students and families.  Monica has a Bachelor of Arts in Diversified Liberal Arts from St. Mary's College of California.
Search Dates
May 2023

to

Oct 2023
Job Position
Director of Strategic Communications
Location
San Francisco, CA