Has Ed Tech Job Satisfaction Reached Its Peak?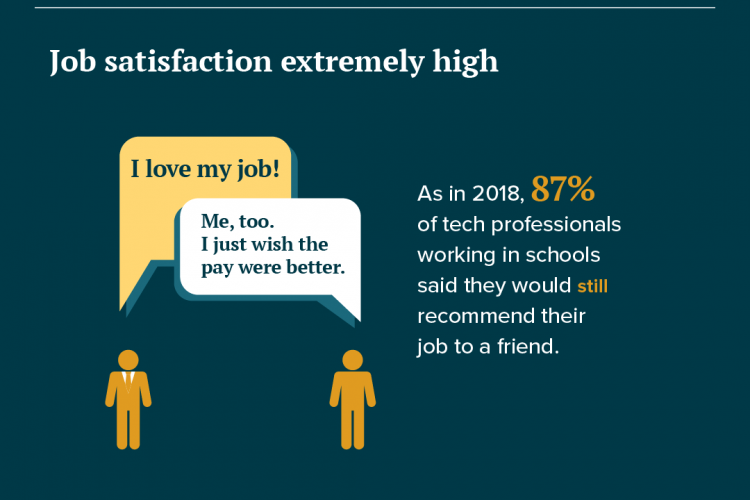 For the last two years an overwhelming majority (87%) of technology professionals said they would recommend their job to a friend.  This question is one of the best indicators for job satisfaction.  However, after the last six months of stress and rapid change — with higher demand for remote tech support, student device rollouts, online learning platforms, faculty training, and more — will school-based technology professionals continue to love their jobs as much as they have in the past?
This year's salary survey opens on October 1.  We look forward to continuing to serve the industry with robust tools and in-depth information that support employers, job seekers, and current school technology professionals.