Nationally Acclaimed K-12 School in San Diego Brings Outstanding MarCom Leader to Campus
Francis Parker School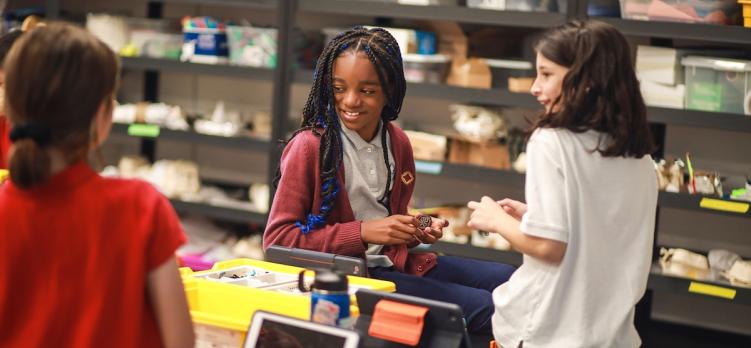 In the heart of San Diego stands Francis Parker School, a forward-thinking, nationally acclaimed independent school brimming with energy, determination, and vision. Each day, over 1,300 students from JK through grade 12, along with hundreds of faculty and staff, arrive at Parker's two large campuses. Over the last 20-plus years, the school has undertaken a nearly $125M capital campaign to transform the Linda Vista Campus, which houses the middle and upper school students. Soon, a similar campaign will begin for the historic Mission Hills Campus, which contains Parker's elementary school. Parker is devoted to providing an innovative program to its diverse student body, and with such dynamic projects in progress, Parker's marketing and communication efforts are paramount to its future. Parker was poised to welcome in 2023 a new marketing and communications head who was highly responsive, visionary, and collaborative to set and execute Parker's communication strategy for internal and external audiences.
The head of marketing and communications is a crucial member of the 14-member Parker Leadership Team (PLT). Reporting to the assistant head of school for external relations, the head of marketing and communications leads and mentors a fast-paced department of six creative professionals and acts as the point of contact for public relations. Upon arrival, this individual would be immediately enveloped in a team of committed leaders, enthusiastic families, and high-achieving students.
Parker was thrilled to welcome Allison Kaufman to campus in the summer of 2023.

Meet the new leader

Allison Kaufman
Allison has over 15 years experience in the field of education marketing, brand identity, and communication strategy. Her key focus has been to develop curated user experiences that foster improved community engagement with both internal and external clientele. From data-driven marketing strategy to project management design and brand management to website development, Allison has acquired a broad spectrum of communications, lead sales, and multimedia design skills in the fields of technology and education.  Allison graduated from the College of the Holy Cross, with a B.A. in English and an additional concentration in creative writing. She as a four-year, NCAA, D1, varsity rower and served as captain for her team.
Search Dates
Apr 2023

to

Jun 2023
Job Position
Head of Marketing and Communications
Location
San Diego, CA