Progressive School in San Francisco Lands Outstanding Educational Leader
The San Francisco School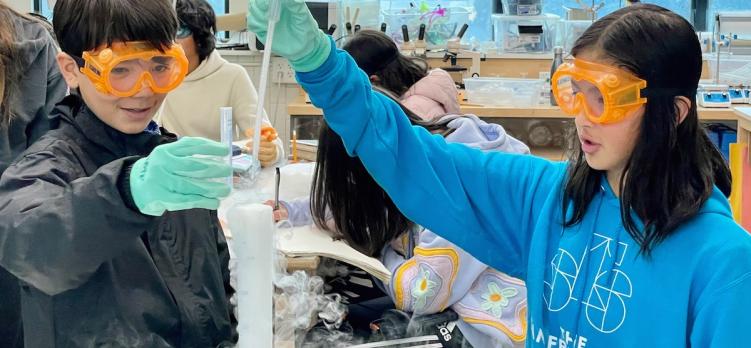 For over 50 years, The San Francisco School (SFS) has been a vibrant and inclusive educational community in the diverse Portola neighborhood in the southern part of progressive San Francisco. Educating nearly 300 students in Preschool through 8th Grade is a collaborative effort at this independent school where all voices are heard and social justice has always been a top priority. Since 2017, the School's strategic plan has laid out a commitment to humanitarian promise, prioritizing teaching and learning (Program), a diverse and inclusive community (People), and lasting connections to the surrounding neighborhood (Place).
SFS saught a head of middle school who would join a team of six other dedicated and experienced senior administrative colleagues, including the incoming head of school. The incoming head of school was announced in the fall of 2022 and began in the summer of 2023 following a successful, 15-year tenure of the outgoing head of school. The head of middle school oversees all aspects of the 6th-8th Grade program and curriculum, and would partner with the head of lower school and the director of design, engineering and technology to ensure programmatic continuity between each division. The head of middle school was welcomed by an innovative and highly committed board, mission-aligned faculty and staff, and a diverse community of families, and would play an important role in building long-lasting relationships among these constituencies during this time of transition at SFS. The head of middle school would report to the head of school.
SFS was thrilled to welcome Raquel Vizcaíno to the position in the summer of 2023.

Meet the new leader

Raquel Vizcaíno
Ms. Vizcaíno studied and worked in Spain before moving to the Bay Area in 2014. She has been a Spanish teacher, upper school head, high school counselor, and educational technology liaison/support before her most recent role as the principal of 2nd-8th grade at Escuela Bilingüe Internacional in Oakland, CA.
Search Dates
Jan 2023

to

Apr 2023
Job Position
Head of Middle School
Location
San Francisco, CA