Nationally Acclaimed K-12 School in San Diego Hires Experienced COO
Francis Parker School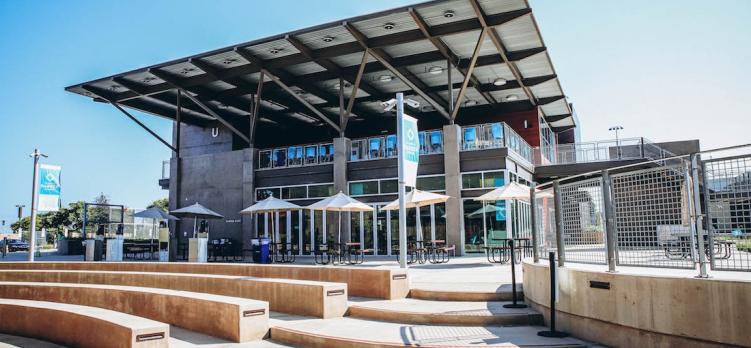 Francis Parker School is a dynamic and innovative educational institution with an abundance of ambition, energy, and vision. Each day, over 1,300 students from JK through grade 12, along with hundreds of faculty and staff, step onto two large campuses at one of the leading independent schools in San Diego. Over the last two decades, the school has undertaken a nearly $100M capital campaign to transform the Linda Vista Campus, which houses the middle and upper school divisions. Soon, a similar campaign will begin for the historic Mission Hills Campus.
As new buildings came online, and systems and processes become more complex, the need for operational leadership at the highest administrative level was been more salient. Thus, Parker created a new position, head of operations (HOO), to report to the head of school. Serving as the school's de facto chief operations officer, the HOO would oversee several critical, school-wide, functional areas, each of which is led by a departmental director or manager. In addition, the HOO would collaborate extensively with the Parker Leadership Team, the Board, and other stakeholders on planning and executing the aforementioned Mission Hills Campus transformation, which would begin to occur in many phases over the span of a decade. 
Parker is thrilled to welcome Mike Rinehart to this new leadership post.

Meet the new leader

Mike Rinehart
Mike Rinehart rejoined Francis Parker School in 2023 as the inaugural head of operations. Immediately prior to his return, Mike was the CFO at Ezoic Inc., a global technology company whose AI powered platform helps more than 10,000 digital publishers improve the performance of their websites. From 2016 to 2021, Mike was the vice president and corporate controller at Avalara, Inc., a global provider of software solutions for sales tax automation. Mike received a bachelor's degree from San Diego State University. In his spare time, Mike enjoys spending time with his family, working out, and volunteering.
Search Dates
Aug 2022

to

Jan 2023
Job Position
Head of Operations
Location
San Diego, CA