Progressive K-8 School Finds Empathetic Division Head
Live Oak School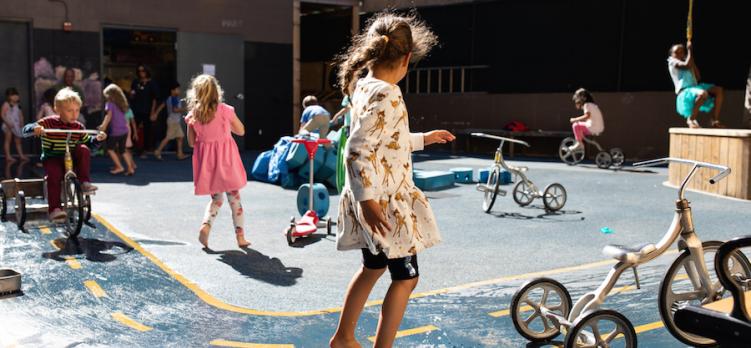 Live Oak School, a K-8 independent school in San Francisco, CA, announces the hiring of Victoria Ladew to oversee its lower school, which spans kindergarten through grade 4. For the previous nine years, Ms. Ladew worked at Escuela Bilingüe Internacional in the East Bay, serving as lead teacher, head of lower school, and later as director of teaching and learning.
The lower school head reports to the head of school.

Meet the new leader

Victoria Ladew
Victoria Ladew was born in the Bay Area, and raised in sunny El Paso, Texas. She graduated from the University of Texas at El Paso, and moved back to the Bay Area to work in child welfare for the Alameda County Public Defender's Office. She also worked with Family Builders, a Bay Area nonprofit organization where she worked to help match children living in foster care with adoptive families. Victoria received her teaching education at Mills College in Oakland, where she earned her Masters of Education degree with an emphasis in teaching, as well as a California Teaching Credential.
Victoria joins Live Oak after working as a teacher, Director of Teaching and Learning, and Head of Lower School at Escuela Bilingüe Internacional (EBI), an independent bilingual school in Emeryville and Oakland. She believes that a true appreciation of diversity and understanding of each other's perspectives is an essential part of learning. Her guiding philosophy is simple: treat children with respect – as people who can help us all learn about the world. Outside of work, Victoria loves to travel with her husband, and has traveled through Europe, the UK, China, Canada and Mexico. She believes that there is true value in being a global citizen – one who can adapt and appreciate differences.
Search Dates
Dec 2019

to

Feb 2020
Job Position
Lower School Head
Location
San Francisco, CA