Progessive K-8 School Welcomes Equity-Driven, Academic Innovator to Lead Its Middle School
Live Oak School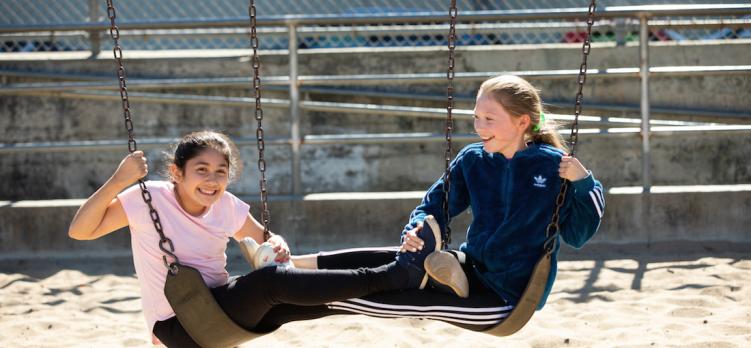 Live Oak School, a K-8 independent school in the heart of urban San Francisco, believes that the best learning happens when students are actively engaged in the process —thinking deeply, exploring ideas, and trying on strategies for solving problems. The school's approach to teaching and learning is deeply rooted in progressive tradition and informed by contemporary research. Live Oak anchors its instructional program around the students as individual learners, determined to prepare them for the opportunities that will define the lives of graduates in the twenty-first century.
As the current middle school head prepared to depart at the end of 21-22 school year after a successful 18-year tenure — including five years as middle school head — Live Oak welcomed a new leader for a division that has nearly doubled in size over the last several years. This exciting growth period included campus and program expansions. As a result, the incoming middle school head will have a larger and even more diverse student and professional community to lead. The middle school head reports to the head of school and serves on the leadership team.
Live Oak is thrilled to welcome Tanya Susoev to this post.

Meet the new leader

Tanya Susoev
Tanya has a diverse background, having worked in a variety of educational and mission-aligned organizations.  She has been a service coordinator at a college, a service-learning coordinator for a K-12 school, an activities director for an international school, an event planner for an alzheimer's association, and a student support liaison for a school district.  Tanya holds a B.A. in English Literature, an M.A. in Peace and Justice Studies, and Ed.D. in educational leadership, and an administrative service credential from a UC leadership support program.
Search Dates
Feb 2022

to

Apr 2022
Job Position
Middle School Head
Location
San Francisco, CA