The Power of Power in Leadership Hiring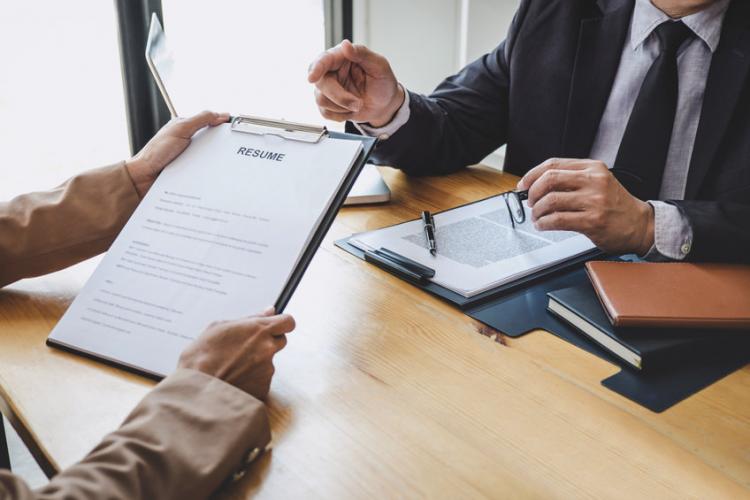 Lately, the world has witnessed many dramatic and heartbreaking news stories, from Afghanistan to Haiti. One storyline in the United States that has fallen to the back page but stuck with me as an executive hiring consultant is the roller coasterlike trajectory of New York Governor Andrew Cuomo.
Cuomo's abrupt resignation was remarkable and stunning to many political observers — though at the same time long overdue. On the surface that is a puzzling paradox. How could someone have held onto power for so long, even though the reasons for his departure, which were flagrant and known to many, transpired for many years?
Almost as remarkable is the juxtaposition of leadership styles between Cuomo and the incoming governor, Kathy Hochul. As the second in command of New York State, she was described as calm, even-keeled, and essentially free of the drama that Cuomo brought. Sound familiar at the US presidential level not too long ago?
And that's just it. Time and again, voters have preferred for the number one seat those who display powerful personae, which often act as not only gravitational pulls but also built-in power generators. In other words, manifested power can vanquish opponents and win over unlikely allies, even in times of tumult. We saw this firsthand with American politics over the last four years, and New York certainly saw this at the state level.
There are intriguing, and sometimes alarming, parallels with leadership hiring. I am struck by how many times highly qualified and highly recommended leadership candidates have been turned down because they didn't come across as appearing sufficiently powerful. I've heard it all. "We needed someone with more gravitas." "He lacked a backbone." "She was too folksy." I've lost count how many times a candidate was pejoratively described as "soft," reminding me of the political insult of an opponent's being too "soft" on the issues du jour.
(This does not always boil down to a gender bias of male decision-makers looking for "bravado." I've observed both male and female hiring managers turning down candidates, regardless of gender, because those applicants appeared "weak" or "flat," even when credentials, experience, ideas, and references were impeccable.)
It's easy and noble to say we need to fix the system by changing the mindsets of those who make hiring decisions. However, I question — perhaps pragmatically, perhaps cynically — whether that is the only, let alone best, avenue to pursue. If you look at the modern era of US presidential elections, which began in 1960 when © 2021 12M Recruiting television became a critical medium for watching candidates debate live and onscreen, more often than not star power and power presence won out. This is not to say that someone with a telegenic, dynamic personality can't simultaneously be deeply intellectual and academic. But let's be honest: Bob Dole and Michael Dukakis were dead on arrival for the US electorate, and the list of recent presidents that failed to complete two terms includes a humorously dichotomous mix of lackluster performances and imploding ones, with a couple of exceptions.
No matter how much we try otherwise, hiring is in part, like an election, an artificial show. As leadership candidates rise toward the executive seat, they have to face the reality that winning over a board, a search committee, or an executive team requires significantly more confidence, gamesmanship, and even flair than did previous searches. At the chief executive level more than anywhere, candidates need to "bring it." They need to "outlast the field" and show "mental tenacity." Don't shoot the messenger; so say boards, search committees, and hiring teams over and over
And so, my call to action is that anyone in position of influence must invest time and resources to educate, train, and support aspiring chief executives in these critical, albeit short-lived, skill areas. We search firms must do our part, but so, too, must associations, current heads, past heads, and anyone else in a position to mentor. If I had but one provocative statement to make, it would be that leadership programs are not doing enough in this area. Too often programs spend a great deal of time training people for the job, but not enough time training them on how to get the job. These are dramatically different skill sets.
I would be delighted to engage in a dialogue with anyone for whom this topic resonates. I have a dream of collectively and collaboratively designing a leadership institute designed solely to train people for the hiring process, underwritten by sponsors so that it is tuition-free. Could something like this ever be done? I truly welcome your thoughts, comments, ideas, and questions.
I will be watching very closely what happens to politicians like Hochul and Biden in their respective coming elections. I'll also be eager to see the influence of their ascensions on future elections. It shouldn't take unceremonious resignations of politicians with inflated egos to bring quieter yet still qualified leaders into office. Similarly, it shouldn't take the spectacular implosion of an unduly powerful head of school to finally elevate a hard-working assistant head of school that had been turned down for the same job five years earlier. The nonprofit industry already has a leadership shortage. We need our rising stars to face their greatest challenges after they step into the chief executive seat, and not exit the industry because they grow frustrated by the enormous challenges they face just trying to get there.