K-8 School in San Francisco Serving Under-Resourced Families Hires Outstanding Principal
Mission Dolores Academy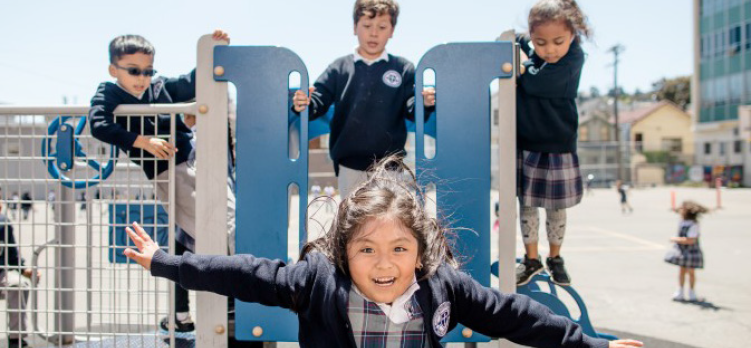 In the heart of San Francisco's Mission District lies Mission Dolores Academy (MDA), an independent K-8 school rooted in Catholic tradition that serves 195 students, the vast majority of whom come from under-resourced families. MDA was founded on the principles of academic excellence, lifelong learning, and social emotional education. With a rich history behind it, MDA was looking to the future, including bringing new programs on campus and embarking on a new strategic plan.
At a time where school-wide growth is an exciting prospect, the need for an exceptional leader was never greater. MDA saught a principal to unite faculty and staff under dynamic leadership goals, as well as contribute to school-wide strategic initiatives. This principal would be a cornerstone of the school's leadership team, and be responsible for overseeing the day-to-day operations while upholding the school's mission-driven financial and educational models. The school saught a passionate individual who was excited by embracing and living MDA's core values and mission. This position reports to the head of school.
MDA was thrilled to welcome Natalie Garcia Lara in the summer of 2023.

Meet the new leader

Natalie Garcia Lara
Natalie graduated Magna Cum Laude from the University of San Diego, where she earned a Bachelor of Arts in English along with a minor in Spanish.  Ms. Lara was most recently the director of academics at Sonder Creek Academy in Walnut Creek, CA, where she was in charge of leading and supervising 16 teachers.  Previously she was the site director for John Henry High School in Richmond, CA.
Search Dates
Nov 2022

to

Apr 2023
Job Position
Principal
Location
San Francisco, CA