Weekly Thoughts From the Desk of the Principal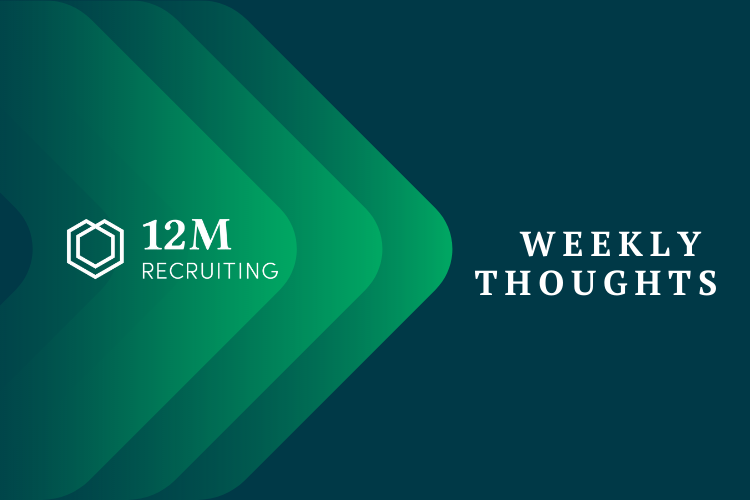 Happy New Year!  I hope you are as excited as I am for what this year has in store for us.
I spent some time between Christmas and New Year's reflecting on our 2021 searches.  One observation stood out to me.  In more than one instance, candidates that were offered leadership opportunities pulled out — though not because of money or unfavorable employment terms.  Rather, they suddenly became nervous about uncertainties and ambiguities that had in fact been there all along, but which — intentionally or otherwise — they had chosen to overlook until the job finally became a reality. 
Our clients and I were struck by how easily those candidates had turned surmountable concerns into insurmountable ones, and how quickly they walked away from potentially career-changing inflection points.  What some people fail to grasp, particularly those earlier in their careers, is that with leadership comes ambiguity.  This is both a necessary and liberating part of the job.  Being a leader means being ready to adapt, to explore, and to reimagine.  Leadership is not about managing certainty.  Change — particularly unexpected change — is welcomed by those charged with developing a vision, because with change comes opportunity for catalyzing new ideas.
If you have any aspirations for higher leadership, don't focus solely on gaining core skills and preparing for interviews.  Mission-aligned organizations need leaders with not just skills and talents but also flexibility and adaptability. Look inside and ask yourself whether you're truly ready for a new modus operandi.  If this particular aspect of leadership frightens you, invest in personal coaching or professional development to identify and ultimately release internal barriers to uncertainty.
Don't wait until your next job search to begin this important introspective work, and instead add this to your New Year's resolutions for 2022.  I promise this one won't require a gym membership!
Sincerely, 
Gabe