Weekly Thoughts From the Desk of the Principal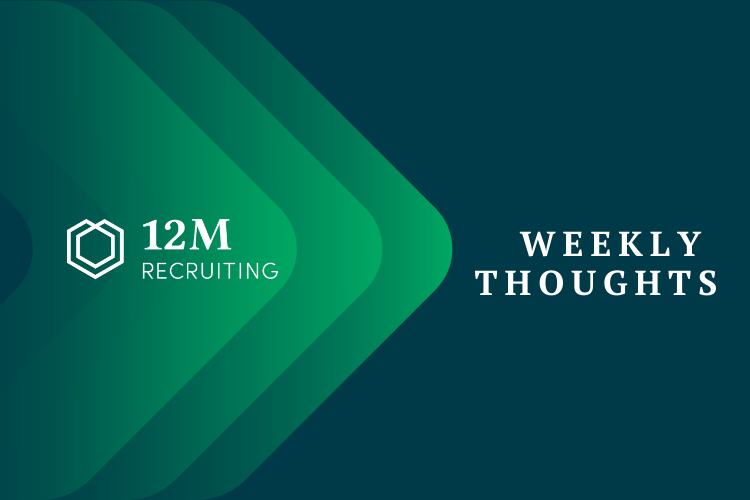 Recently, a past client told me he would be stepping down in the coming months as the chief executive of his organization.  I was shocked.  Less than four years ago, I had flown to their headquarters in Asia to run a search for a major hire to join a dynamic executive cabinet, which seemed like a dream team of international leaders with ambitious plans for the future.  As it turned out, over the last couple of years many of those senior executives would move on to higher opportunities in other organizations, making way for a new crop of leaders.  Thus, his departure will in many ways be the final chapter of an era that will soon be in the past.
Admittedly, part of my pause for reflection was a bit selfish.  I had always hoped I might get to return to help with another search.  This is a great organization with an inspiring mission.  But stepping back, I felt a personal twinge.  This leadership team comprised people I not only admired, but also liked.  I felt honored and lucky to work on their behalf.  It was like watching your favorite sports team win a championship, only to know that several free agents would be departing in the offseason.  Forget the idea of a long-term dynasty when the ticker tape parade is already bittersweet.
I began to think about all the searches we have done over the years, and how leadership turnover is becoming more and more frequent.  Executive cabinets just don't stay together for years let alone decades as they once did.  Top talent is hard to retain.
To me, the lesson is twofold — and seemingly a paradox.  First, it's critical that organizations have a current and relevant strategic plan, to guide them through periods of leadership turnover.  But a plan cannot be so complex and protracted that it becomes an anchor or worse an albatross to those that inherit it.
I have begun to see more leadership teams shortening their strategic cycles and letting go of intense planning exercises.  I applaud these efforts.  When we help clients search for a senior leader, we create a forward-thinking strategy but focus on the needs of here and now.  Change and improvement are iterative, and they require constant reformulation and retooling.
Those aforementioned sports teams — the good ones, at least — understand the need to plan for the future, but at the same time not be perennially stuck in rebuilding mode.  Nonprofit leaders would be well served to follow this mantra.  Your fans and supporters will thank you, and so, too, will the leaders who will inevitably follow you — perhaps sooner than you expect.
Sincerely,
Gabe