Weekly Thoughts From the Desk of the Principal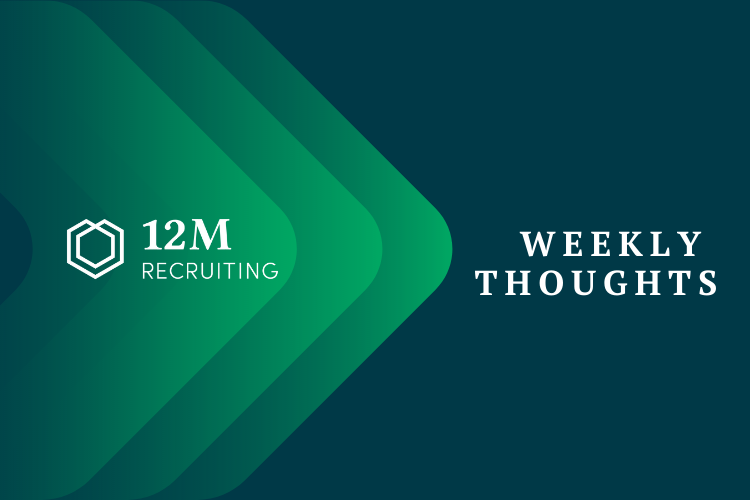 Pre-Covid, I always flew on one particular airline.  Who wouldn't want extra points, enhanced perks, and the occasional free upgrade?  But of course, there was always a hitch.  Tolerate occasionally higher fares.  Avoid nonstop options on other airlines.  Overlook bad experiences.   Status was not gifted; it had to be earned.
I just started flying again, and one immediate observation about air travel is that what little fun there used to be is now practically gone.  And gone with it is my desire to "play the game."  My approach now is, whichever airline can meet my needs in a particular moment is the one that will get my business.  In essence, post-Covid my loyalty is brittle.
I've observed a similar phenomenon in the hiring world, particularly with leadership candidates.  An increasing number of applicants are willing to withdraw if conditions turn unfavorable.  For those that stay in, many are cautiously skeptical about opportunities and wanting to check the fine print sooner and more closely.  Is the organization ready for change?  What direct reports and administrative assistance will there be?  What options are there for at-home work or moving assistance?
While some of these questions could be frustrating or even off-putting to a prospective employer, the reality is that leadership hiring is far more brittle than it ever was. It's a new reality. Ironically, though, the importance of keeping top candidates engaged is nothing new. It's just something that many employers overlooked in years past. But now, with the tables turned — or at least, with fewer people on the other side of the table — employers need to see hiring as a two-way discernment process. Those that do are finding that skeptical but otherwise highly qualified candidates are more willing to go (or even fly!) the extra mile to showcase their talents and expertise. A win-win for all.
I'm not sure how much I want to return to the skies these days, at least until the experience of air travel improves and brings back just a hint of its glory days. You certainly don't need to make your hiring endeavor all about fun.  But by the same token, the last thing you want your candidates to do is bail out of the journey mid-flight.
Sincerely,
Gabe