Weekly Thoughts From the Desk of the Principal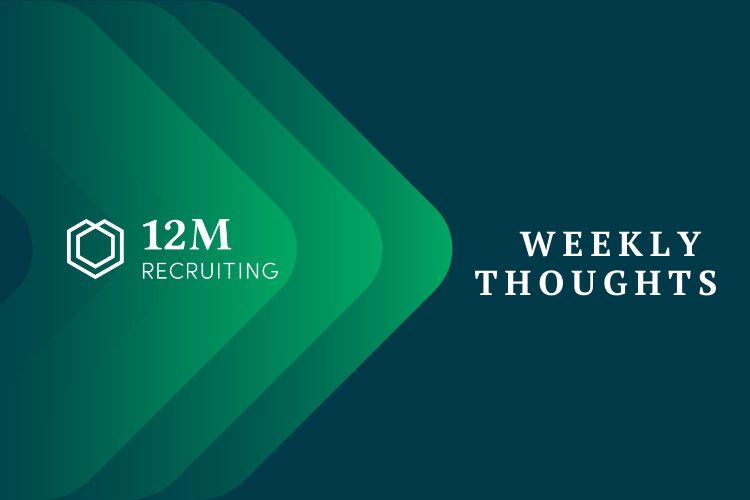 My first job out of college was at Fair, Isaac, which is now known as FICO — i.e., your FICO credit score.  Mine was a data analytics position that served banks in the Southeast.  More than anything I enjoyed my peers at work, who were all smart, driven, and fun colleagues.
Eventually, I outgrew the job, and began to seek a role where I felt I was serving a greater good.  I looked around internally for opportunities but didn't see much, and externally there were even fewer options.  Mind you, this was the 1990's, when data analytics was not exactly a household term.  I jumped to a consulting company that turned out to be all smoke and mirrors, and within two weeks I quit.  Fortunately I landed on my feet and all turned out well, but I never lost my passion for data, analytics, and systems.
Perhaps it's fitting that our firm is now running a search for a manager for data analytics and systems at YouthTruth, a nonprofit in San Francisco.  As a rapidly growing project of the larger Center for Effective Philanthropy, YouthTruth helps schools and districts plan and execute strategies that are aligned to student needs, opinions, and feedback.  Imagine...employing data analytics to give students a voice in educational strategic decision-making, which ultimately has a profound impact on those very students.  No wonder YouthTruth is on a huge growth curve.
I wonder what might have happened had this job been around in the late 90's, when I was in search of a true passion role involving data, analytics, and educational decision-making.  YouthTruth is mission-aligned, serving a greater good, and doing it all with an outstanding work culture.  If you know any data and analytics professionals who are in a place of professional discernment, just as I was a couple decades ago, this could be the right opportunity at the right time.
Sincerely,
Gabe