Weekly Thoughts From the Desk of the Project Intern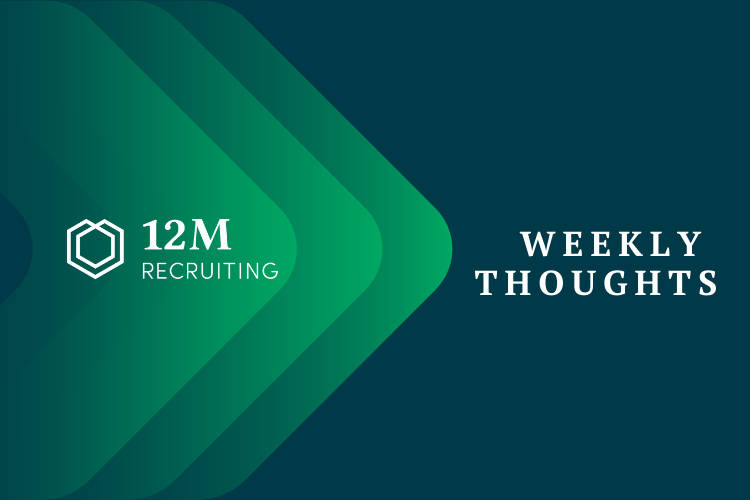 Organization is key in many aspects of my life. From the moment I wake up in the morning, I find myself engaging in ways to structure my day in order to increase my efficiency, diligence, and overall happiness. I accomplish this in a few impactful ways, and one strategy is keeping a detailed calendar. This calendar includes my upcoming assignments and daily schedule, which allows me to stay on track throughout the week. Another strategy I employ in my daily life is keeping a gratitude journal. Each morning, I take the time to write about a few parts of my life that I am grateful for, whether they are people, small moments, or personal achievements. By reflecting in this manner, I am able to track my progress in many parts of my personal and professional life.
Organizational tactics are also extremely important for both employers and candidates throughout a search. For employers, staying organized throughout a search decreases possible confusion and the risk of making mistakes both individually and within a team. Being organized also correlates with intentionality.  By making intentional decisions throughout a search, an employer instills confidence and creates buy-in among candidates and internal constituents, all of whom are more likely to support the process and the outcome.  For candidates, great organization is a vital part of excelling in an interview and beyond.  Stopping to write down a few goals for an interview or on-site visit, or jotting down the names of all interviewers at the start of a meeting, could make the difference to help set a candidate apart in a highly competitive search.
Thanks to these habits, I have noticed massive changes within my life. As I work through such a pivotal time in my early adulthood, I find myself relying heavily on these organizational skills, such as my weekly calendar and gratitude journal. These small yet effective habits have allowed me to slow down, and be thankful for the present moment, rather than stress about the potential "what ifs" of my future life. Whether you're a potential candidate or a hiring manager, I encourage you to reflect on your organizational habits and mindsets.  With a little dedication to personal change, you will enjoy major improvements to your personal or professional goals.
Sincerely,
Leyla