We've changed our approach to hiring. Have you?
The success of 12M Recruiting and its close relationship to Ed Tech Recruiting portend a new era of executive hiring, one in which technology and innovation fluency are no longer optional.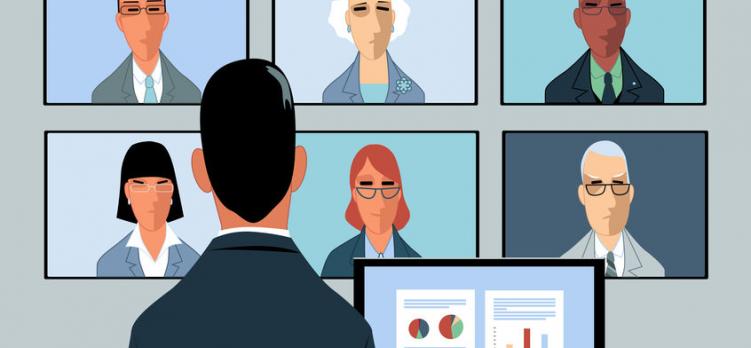 This past September, we officially launched 12M Recruiting to support executive hiring outside the realms of technology and innovation.  What a year it has been!  After running a variety of searches--from finance and operations to curriculum and programs--we are thrilled to report that the robust methodology and proven approach of Ed Tech Recruiting have demonstrated full transferability to all areas of executive hiring.
In less than a year, 12M Recruiting has been involved in all facets of senior leadership hiring, including:
Executive Director
Assistant Head of School
Chief Financial Officer
Director of Teaching and Learning
Division Head
Director of Co-Curricular Programs
Ed Tech Recruiting will continue to provide clients with unparalleled expertise in the complex arena of technology hiring.  For the last five years, Ed Tech Recruiting has helped clients assess technology strategy, recruit senior technology leaders, and transition through complex technology changes.  Going forward, however, Ed Tech Recruiting will be part of a larger firm, 12M Recruiting, that supports all areas of cabinet-level hiring and strategic planning.
Our firm's growth from technology and innovation hiring to all areas of the executive cabinet represents much more than simply corporate expansion.  It is a call to action that today in 2020, with all the changes going on in our world, executive leadership requires more fluency in technology and innovation than ever before.  Gone are the days where an executive leader can delegate technology strategy to a mid-level director because "core operations will always be face-to-face."  Distance learning, online communication, and asynchronous collaboration are no longer buzz words that executive leaders can namedrop but otherwise relegate to optional status.
Almost overnight, a world that already seemed overly reliant on technology now demands a hyper-understanding of technology from the CEO seat on down. Thus, recruiting and hiring methodologies need to be rooted deeply in an understanding of best practices of technology and innovation, regardless of the open position that is in question.  Put simply, we're not leaving the tech and innovation domain.  Rather, we're bringing it with us as we support other areas of executive hiring.  And, we're bringing our vast network of technology and innovation professionals, who suddenly are playing a much more central and strategic role for their organizations.  
Thus, as boards of directors think about potential executive leaders for tomorrow, they must unequivocally give full consideration to the technology leaders of today.  And conversely, CTOs and CIOs must get prepared for the next level of executive responsibilities--because their service and skill sets will surely be needed.  To those who hire the executive, and those who aspire to be one, we here at 12M Recruiting and Ed Tech Recruiting promise to support both ends of an even more critical and challenging hiring process.
Leadership hiring will never be the same again.